Latest News
We are thrilled to announce that the amount of funds we have raised for Guide Dogs for the Blind now enables us to name a Guide Dog! We have chosen the name PARYS.
Every year we donate and collect Christmas presents for the homeless and disadvantaged clients of the Prebend Street Day centre and last Christmas we exceeded all expectations thanks to the generosity of the public and our own club members. We have already started collecting for Christmas 2020!
Another successful Quiz Night which was held at The Old Mill Newton Blossomville on 20th September raised £400.00. Well done you quizzers!
Our Charity Theatre Night on 9th September was a huge success raising £800.00
The Auction House Insight Evening on June 27th raised £734.00. for Guide Dogs for the Blind. Our grateful thanks go to the staff at W & H Peacocks for looking after us so well on the night.
Quantas Helps the Homeless in Bedford
Thanks to the generous donation of blankets, crockery and cutlery, the homeless in Bedford are being helped by the airline Quantas. Visitors to the Prebend Day Centre will be enjoying their lunches served using the Quantas crockery and cutlery. They will also benefit from the warmth of the blankets when having to spend a night outside. The Kings Arms Night Shelter greatly appreciate the gift of the blankets for their service users as expressed by one of the staff, Steve Westwood "Thank you very much for dropping off the blankets from Quantas on Wednesday. We really appreciate this support and wanted to extend our thanks and appreciation. Each year we support 600 homeless and disadvantaged clients through our Nightshelter, supported accommodation, rough sleeper outreach and skills training courses. We look forward to passing the blankets on to our clients in need, both through our Nightshelter and Move on Accommodadtion."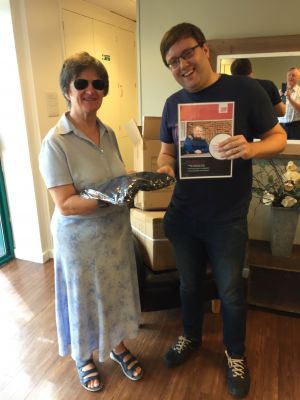 Our President Barbara with Steve Westwood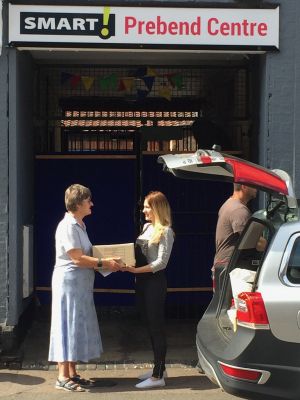 President Barbara at Prebend Day Centre